Alice Hamburg (1905-2001)
San Francisco Chronicle obit
Los Angeles Times obit
correction: Alice did not found Women Strike for Peace

Berkeley Daily Planet obit
The Nation Magazine
June 7, 1952
AROUND THE U. S. A.
Berkeley's Example
Berkeley, California
by ALICE S. HAMBURG

DENIED the use of a public auditorium in San Francisco and Oakland, the Negro Labor Council, seeking a
hall for a Paul Robeson concert, requested the Berkeley Board of Education for permission to use the
magnificent new Berkeley Community Theater. On May 6 the board met to vote on the request. Mrs. Eileen
Ready, chairman, and member A. K. Sadcett voted "no" on the ground that to permit the noted singer to
appear in the school auditorium would be "giving support to communism which we are fighting in Korea."
But three members of the board voted "yes": Mayor Laurence L. Cross, who is also minister of a local
community church; Mrs. Mildred Brown, and David P. Smith, active Republican, who laid down the sole
condition-which the Negro Labor Council was glad to meet--that no political speeches be made at the
concert.
The majority vote in favor of permitting Robeson to appear created a city-wide furor.
San Francisco Examiner, September 12, 1951
San Francisco Chronicle, September 12, 1951
By Carolyn Anspacher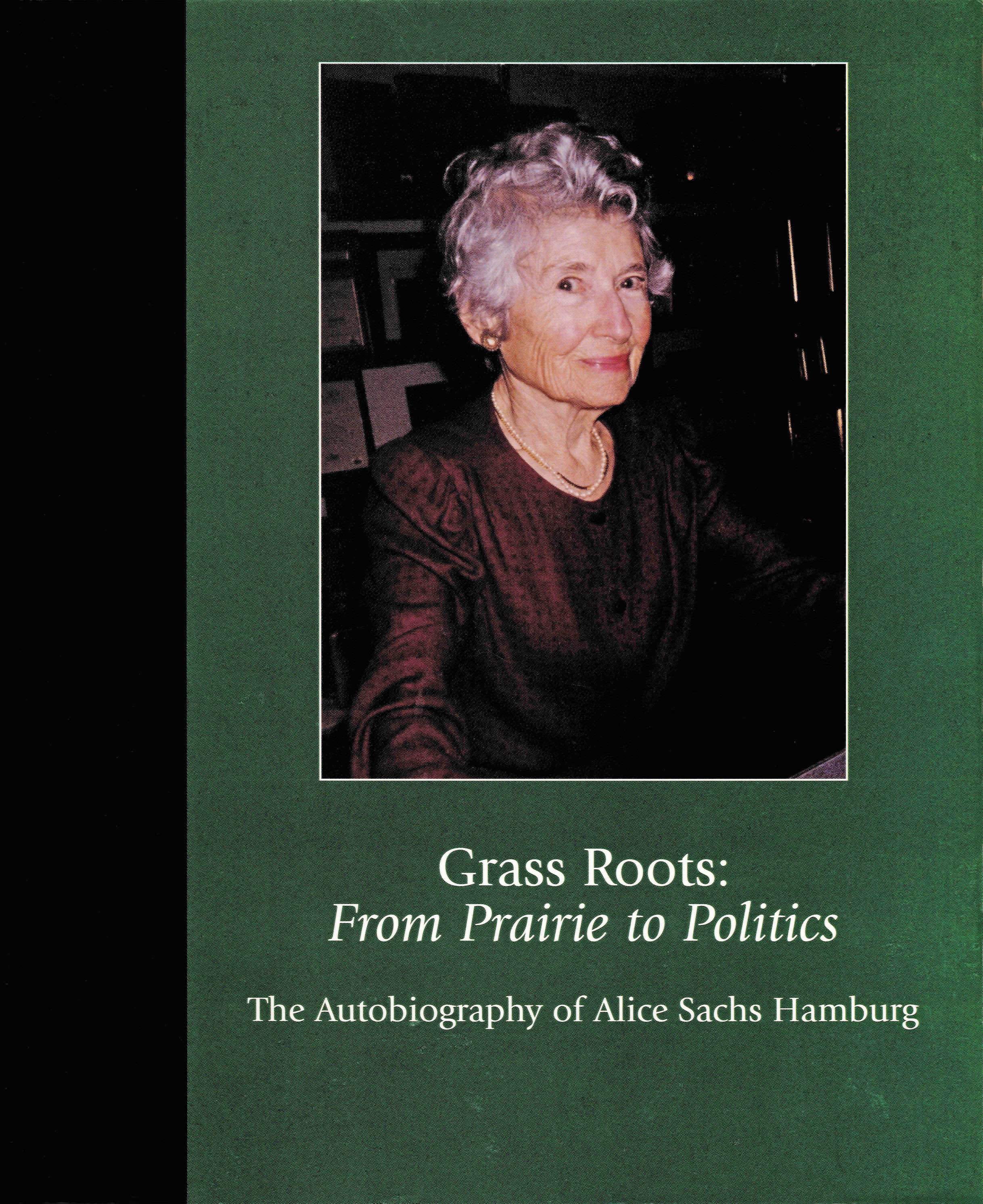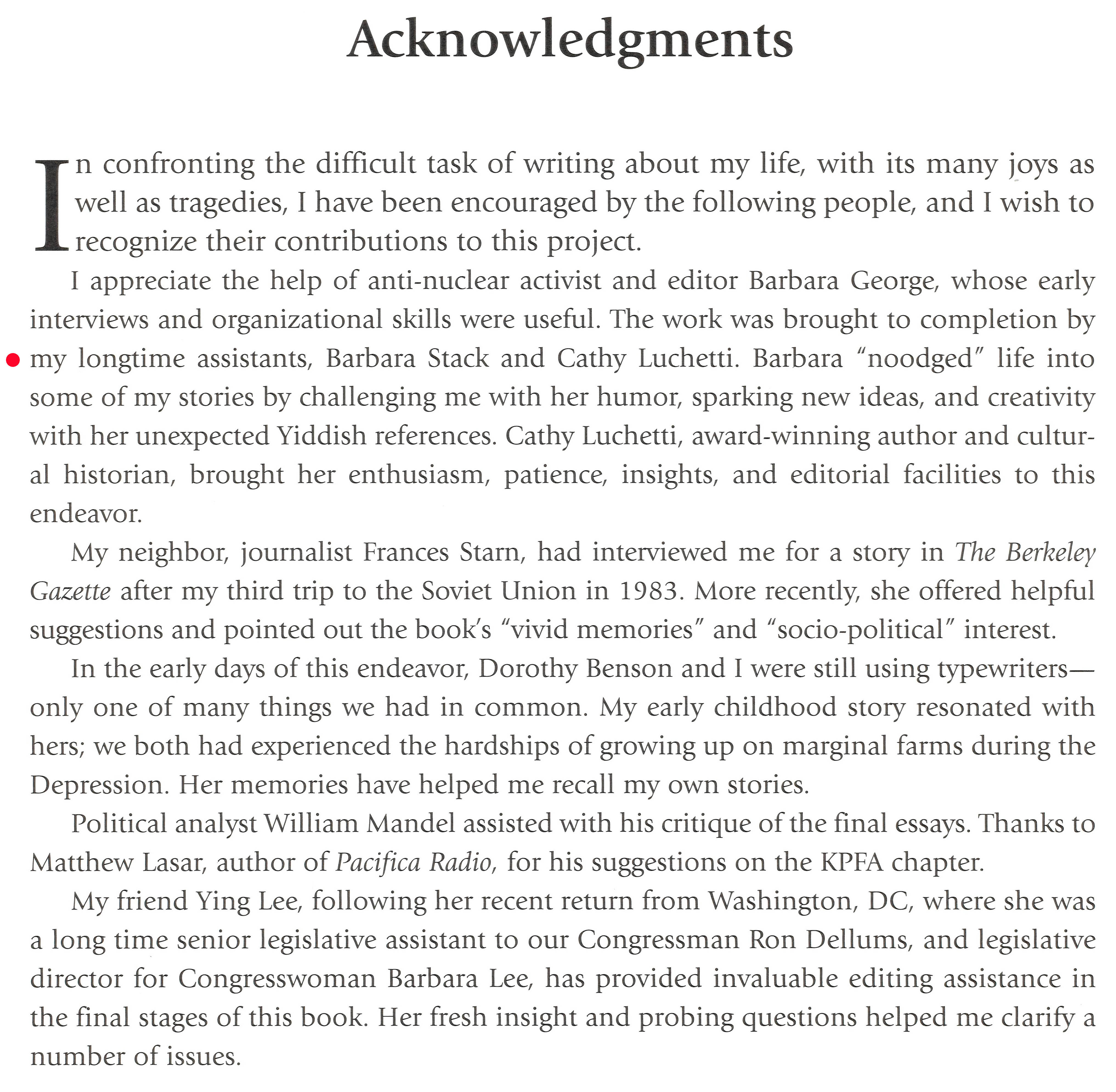 2001: Alice Sachs Hamburg, Grass Roots: From Prairie to Politics, Berkeley: Donald S. Ellis
Grass Roots: From Prairie to Politics, by Alice Hamburg, 2001, pp 171-172
On the organizing of Women Strike for Peace in California
In 1961, the WILPF organization was proceeding at its usual pace pursuing its goal of a world without war. However, some members felt that since dangers from nuclear testing were mounting, a more immediate response was needed. In September, WILPF member Dagmar Wilson, a well-known children's book illustrator in Washington, DC, convened a handful of women to plan a national strike. They were protesting the resumption of atmospheric nuclear testing, and the inevitable fallout, both literal and figurative. Participants were told that it would be a one-day strike, but eventually this ad-hoc group of activists became Women Strike for Peace (WSP). Demonstrating unusual militancy, they demanded a ban on all testing. They wrote to friends around the country. Among those activated was the fiery New York civil rights attorney Bella Abzug. Others included Ava Helen Pauling and Mary Clarke in Los Angeles. Ethel Taylor was asked to start a group in Philadelphia.
We also began organizing in the Bay Area. Among those who responded to the call were Frances Herring, Elsie Coggins, Frances Shaskan, Hazel Grossrnan, Leona Bayer, Lenore Job, and myself. Our plan was to stage a national women's march to persuade the heads of local governments to join our test ban campaign. "End the Arms Race not the Human Race" was our call.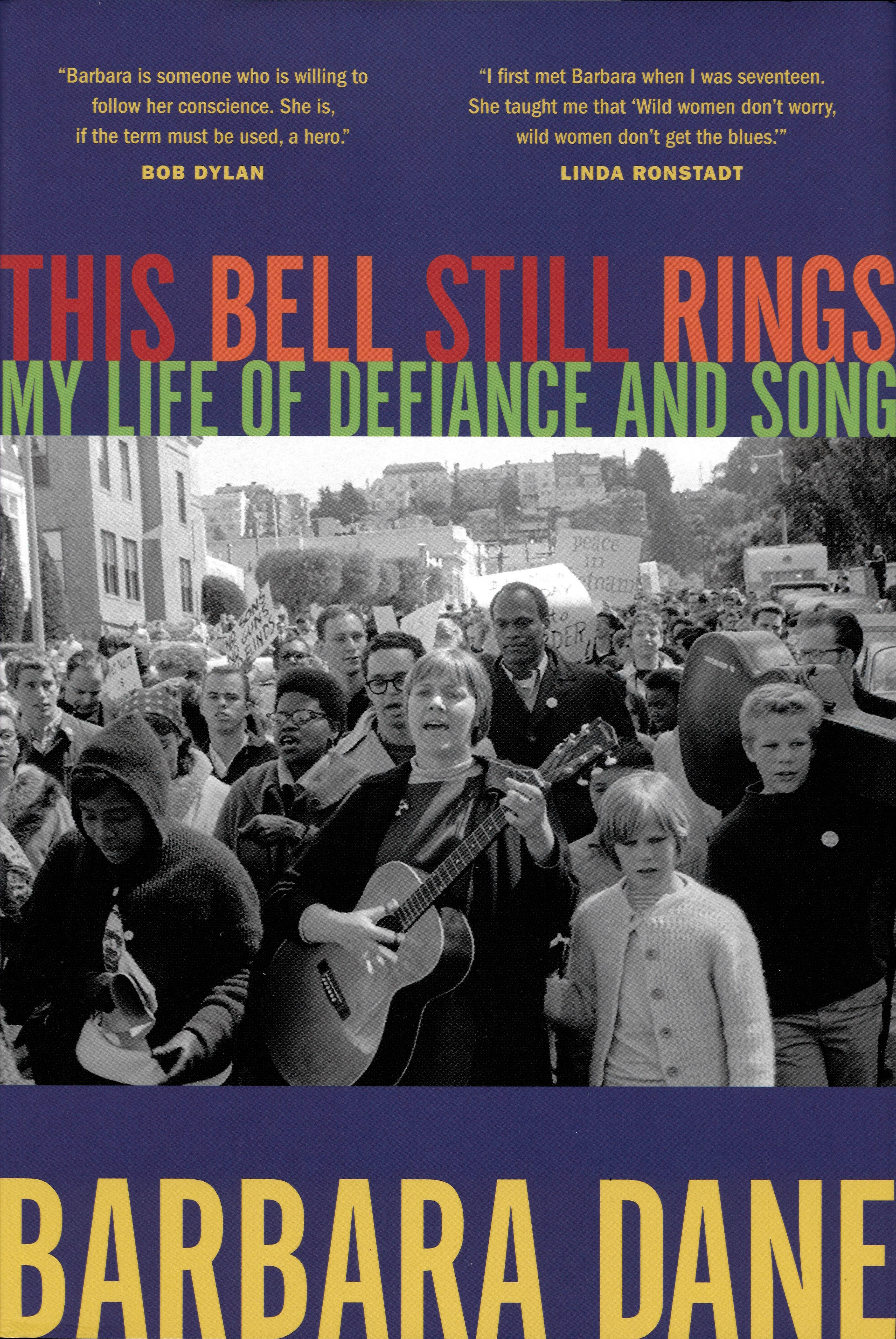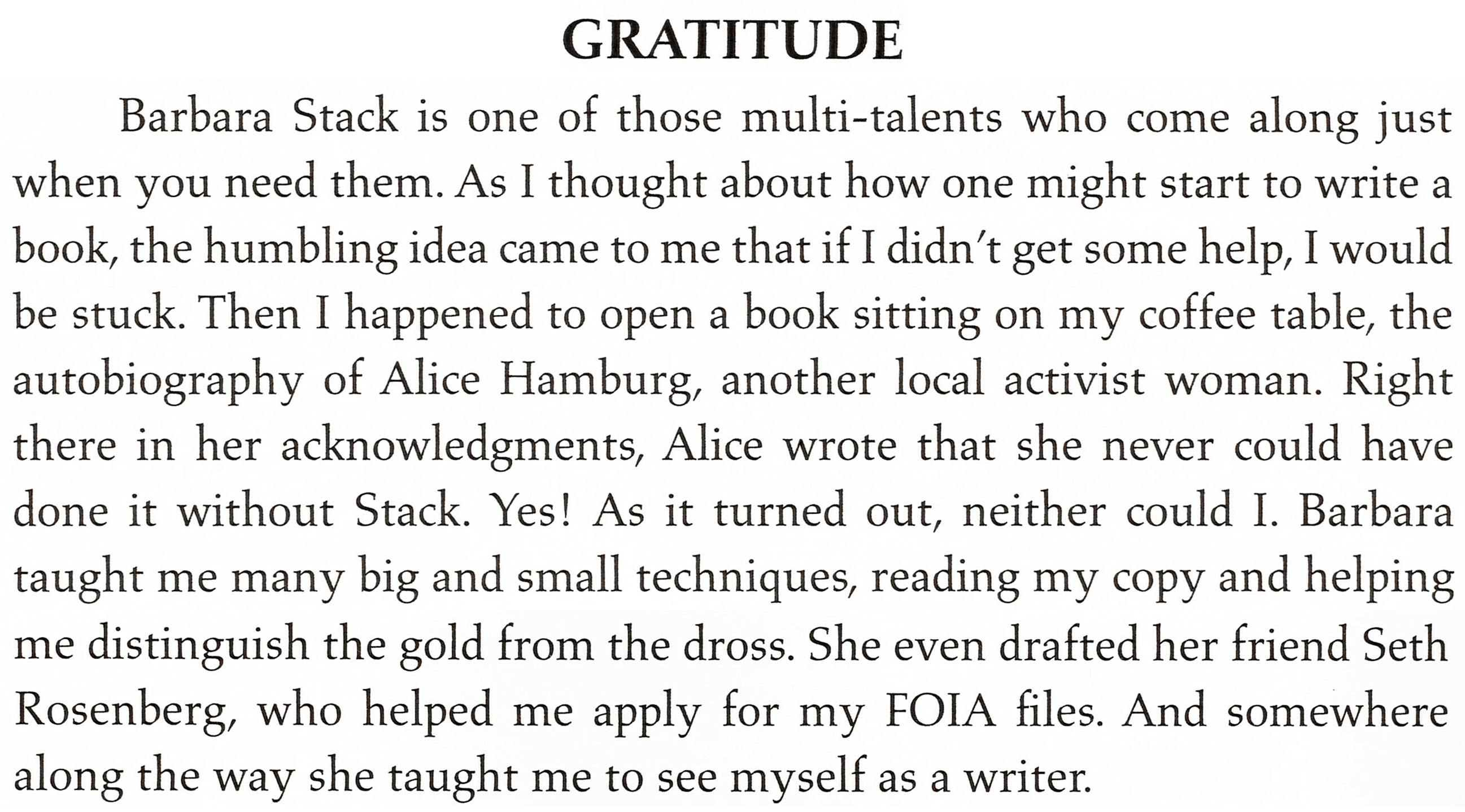 2022: Barbara Dane: This Bell Still Rings, Heyday Press
pp. 447-48