The Daily Californian and the Berkeley Free Speech Movement
under construction

zoom in to read!
The Birth of the Free Speech Movement by Michael Rossman
In 1960 the Daily Californian was one of the four best college papers in the country and was perhaps the most responsible paper on the entire West Coast. Its people took Journalism seriously. They believed that a newspaper was a vehicle for issues of consequence to its readers. So they were very active in mobilizing support for things like the Chessman and HUAC demonstrations, and nuclear disarmament—not that they advocated these things directly, but they printed information. Just information. I can almost believe that all this business about free speech means something. These last years have almost beaten the belief out of me. I don't see that the First Amendment, all this nonsense, has anything to do with the reality I live in. And yet, the truth was that during those years, the Daily Californian was a good paper, and it printed good stories. It printed both sides of a question, and people read it and were moved to act. In fall of 1960, it endorsed the SLATE candidates for office.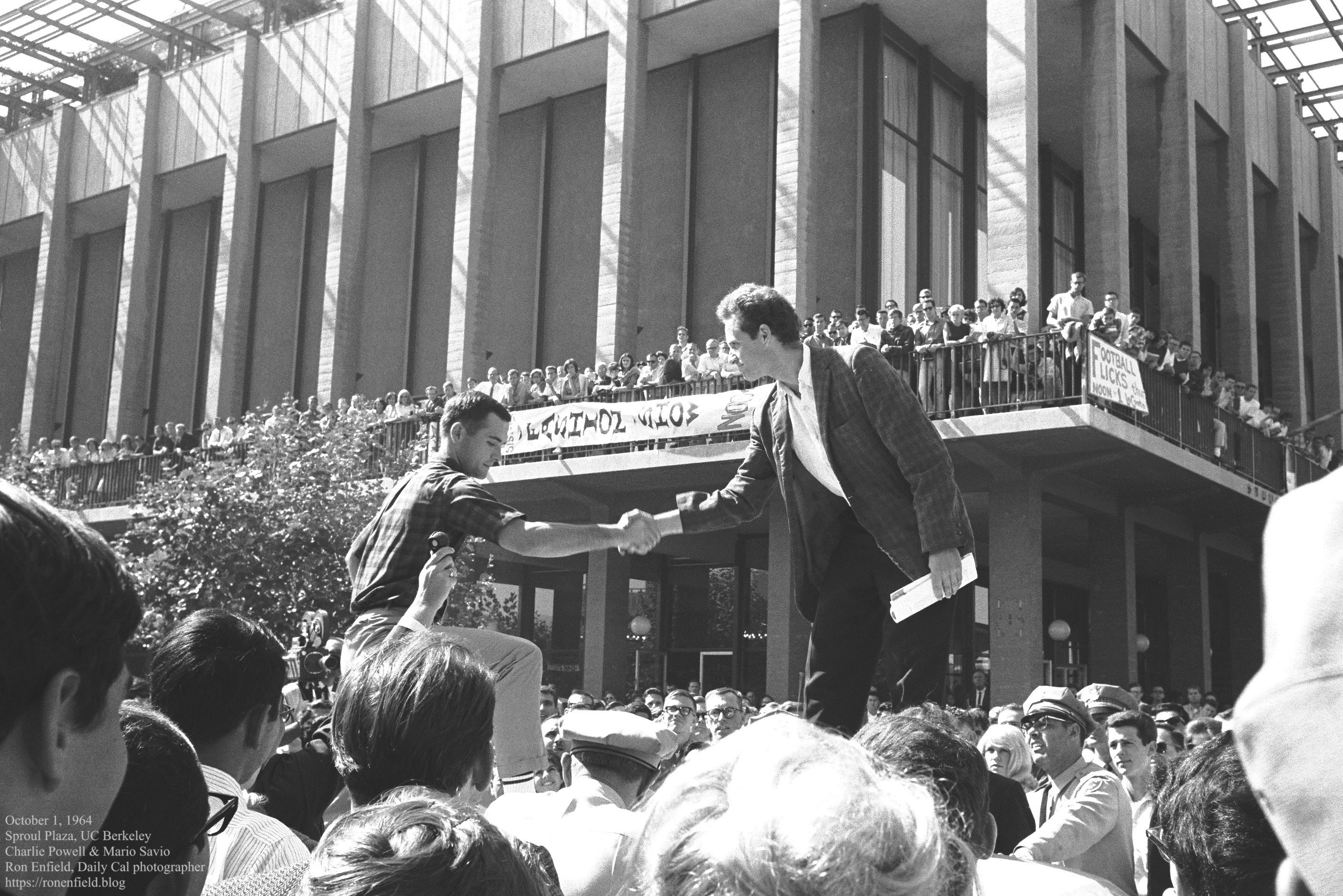 October 1, 1964, Sproul Plaza, UC Berkeley
UC student body president Charlie Powell gets a hand up to the police car roof from Mario Savio
This photo was taken by Daily Cal photographer Ron Enfield and is posted here with his permission.
Daily Cal during the FSM - Bancroft Library transcriptions
Large FSM Press Bibliography
here there are many Daily Cal Entries, the most recent, 6/22/2022

© Barbara Toby Stack