Paul Thorner's family from Lipno and Kikol
Here's why and how I think we're related:
Good News!
In the spring of 2013 Richard Thorner and Rick Thorner each took the Y-DNA test and learned that they had zero degrees of separation! May 22, 2020: The results of Paul's autosomal DNA test arrived and we are related in the range of 1st cousin twice removed to 2nd cousin twice removed!
Chshunstovsky name was changed to Thorner
We are both related to Molly Thorner Russek.
Molly's husband Allen Russek signed the death certificate of Paul's grandfather Abraham.
Paul received from his father a document listing Gedalia Thorner and children
Both Thorner families were in the Paper Box Factory business in New York.

My great grandfather Gedalia Chshunstovsky was married to Glicke Teronchek.
Family lore says that the Thorner name was appropriated from the Teronchek side.
My best guess is that Paul is the descendant of a marriage between Gedalia's sister Itta/Yetta and Glicke's brother Yankel.
(where did I get those names?)
OR
Our great grandfather Gedalia Chshunstofsky was a brother of Paul's grandfather Abraham Chshunstofsky
There are Gerald Thorners in both families
Ruth Thorner Wiseman told me that a cousin Wolf Thorner met her dad Theodore when he arrived in US 1898 and offered the Thorner name.
There was a Wolf Thorner in Paul's family
Yehuda Leib (Louis) Chshunstofsky + Anna Toronchik and/or Sarah Toronchik

this is my great grandfather

this is Paul Thorner's grandfather

c 1920 possibly Gedalia Thorner
from Collection of Barbara Wiseman Steckler

c 1917-18 Abraham Thorner

1854, near Warsaw, Poland - 7/28/1932, Brooklyn, NY

3/15/1865 Kikol Poland - 8/7/1937 Brooklyn, NY

It was not until Paul Thorner's spring 2020 autosomal DNA results matched mine that we could conclude that this was one family!

BUT DID THEY HAVE THE SAME MOTHER?


Signed by Dr. Allen S. Russek,
husband of Gedalia's son Meyer's daughter Molly

Mother: Anna Toronchik

Mother: Sarah

I don't quite believe either listing. But they may have been half brothers
Paul's DNA shows no relatedness to Toronchik/Torunczyk line.
Here's how we found one another:
In about 2002, my first cousin Richard Thorner, Mel's son, arrived at the Bellagio Hotel in Las Vegas. 
He was travelling with his wife, Ann, and his brother and sister-in-law, Stephen and Susan Woodcock.  After checking in, Richard's brother telephoned his room, and the hotel operator asked "Which Richard Thorner do you want, the one from Texas or the one from New Hampshire?" This was the first indication of a second Richard Thorner. Later in the day, Richard received a voicemail message stating "Hi, this is Richard Thorner from Texas.  I am wondering if we are related.  Please call me."  After exchanging a couple of more voicemails, Richard (from New Hampshire) was finally able to speak in-person with the other. 
"The only Richard Thorner I am aware of from Texas is a doctor who went to Dartmouth."  "I'm the guy," responded the other.  The two arranged to meet later that evening.  Dr. Thorner and his wife arrived (after playing poker), and Richard asked him about his family.  Both families had come through New York and were Jewish.  Dr. Thorner's grandfather was Theodore, and he had an aunt, Ruth.  Richard had a great-uncle, Theodore, who had a daughter, Ruth, but they were not the same.  Finally, Richard asked Dr. Thorner whether or not his family had changed his name.  Dr. Thorner responded in the affirmative and that name was Chshunstovsky, the same family name as Richard.  Further research was needed.

Another coincidence is that both Richards graduated Dartmouth College, Dr. Thorner in '68 and Richard in '86 (note the numeric similarity).

Richard, knowing I was interested in family history, put me in touch with Richard's father Paul.

In 2002, Paul and his wife Edith came to California to visit their daughter Nancy and invited me to come over to talk and compare notes.

June 10, 2018: Rick's Dartmouth College 50th Reunion: L to R:
Rick Thorner, Annie Katherine and Richard Thorner, and Alice Thorner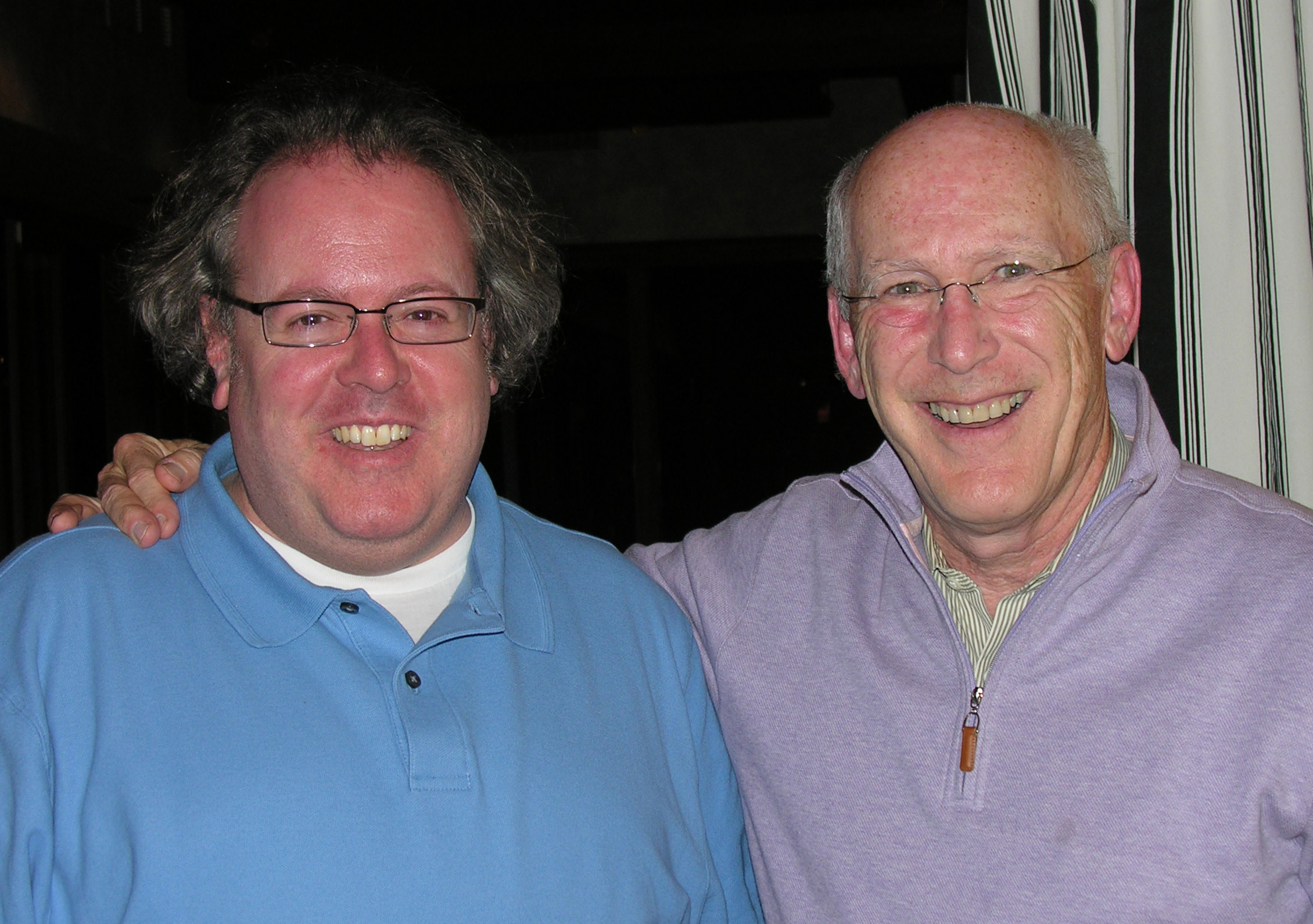 February 26, 2013: San Antonio, TX: Richard Thorner and Rick Thorner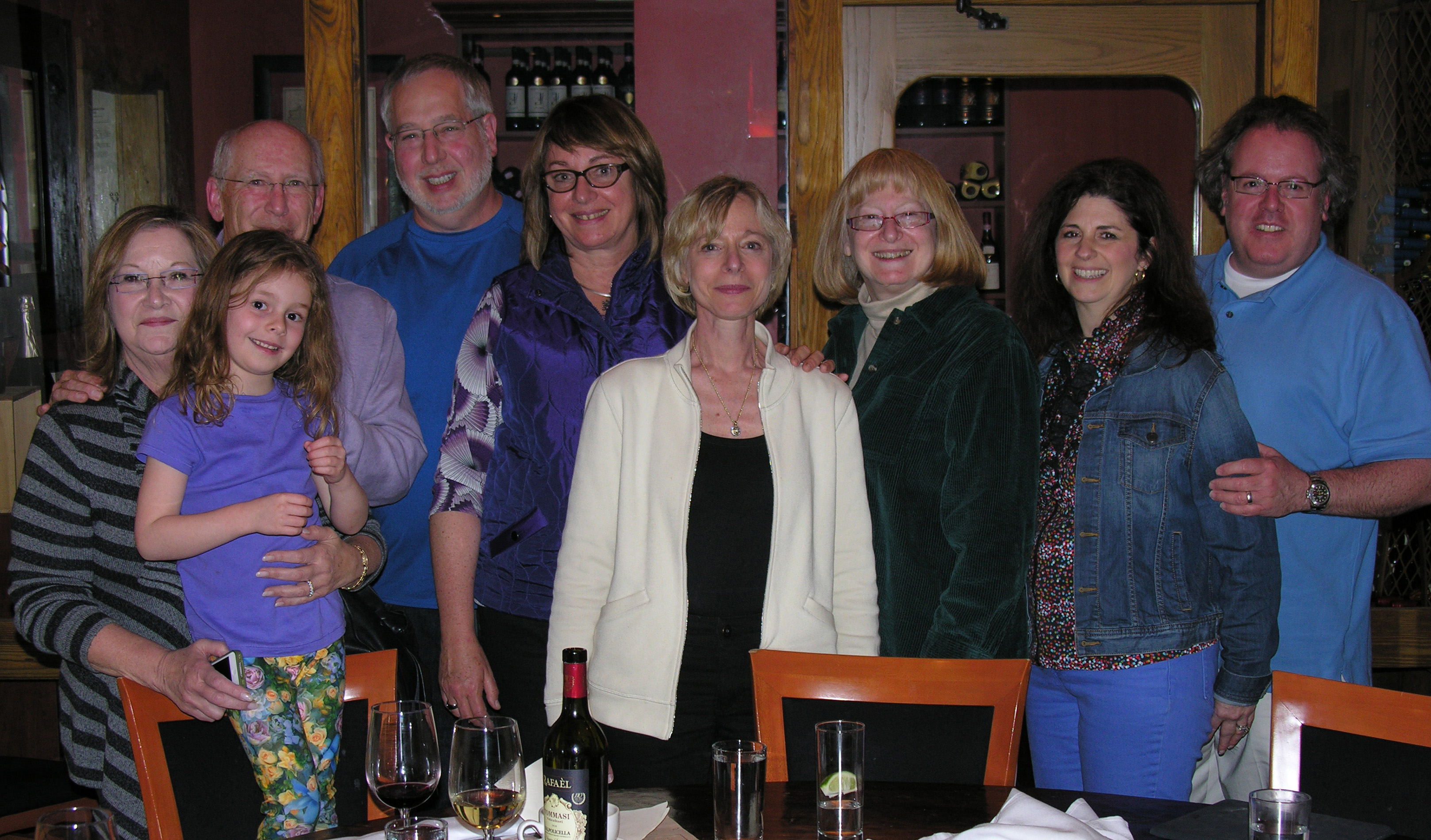 February 26, 2013: San Antonio, TX: L to R: Alice Thorner, Katherine Thorner, Rick Thorner, Len Sobel, Ellen Stack, cousin B, Barbara Stack, Ann Thorner and Richard Thorner.