Brandeis Photos
Barbara Toby Stack
under construction
Brandeis and the Berkeley Free Speech Movement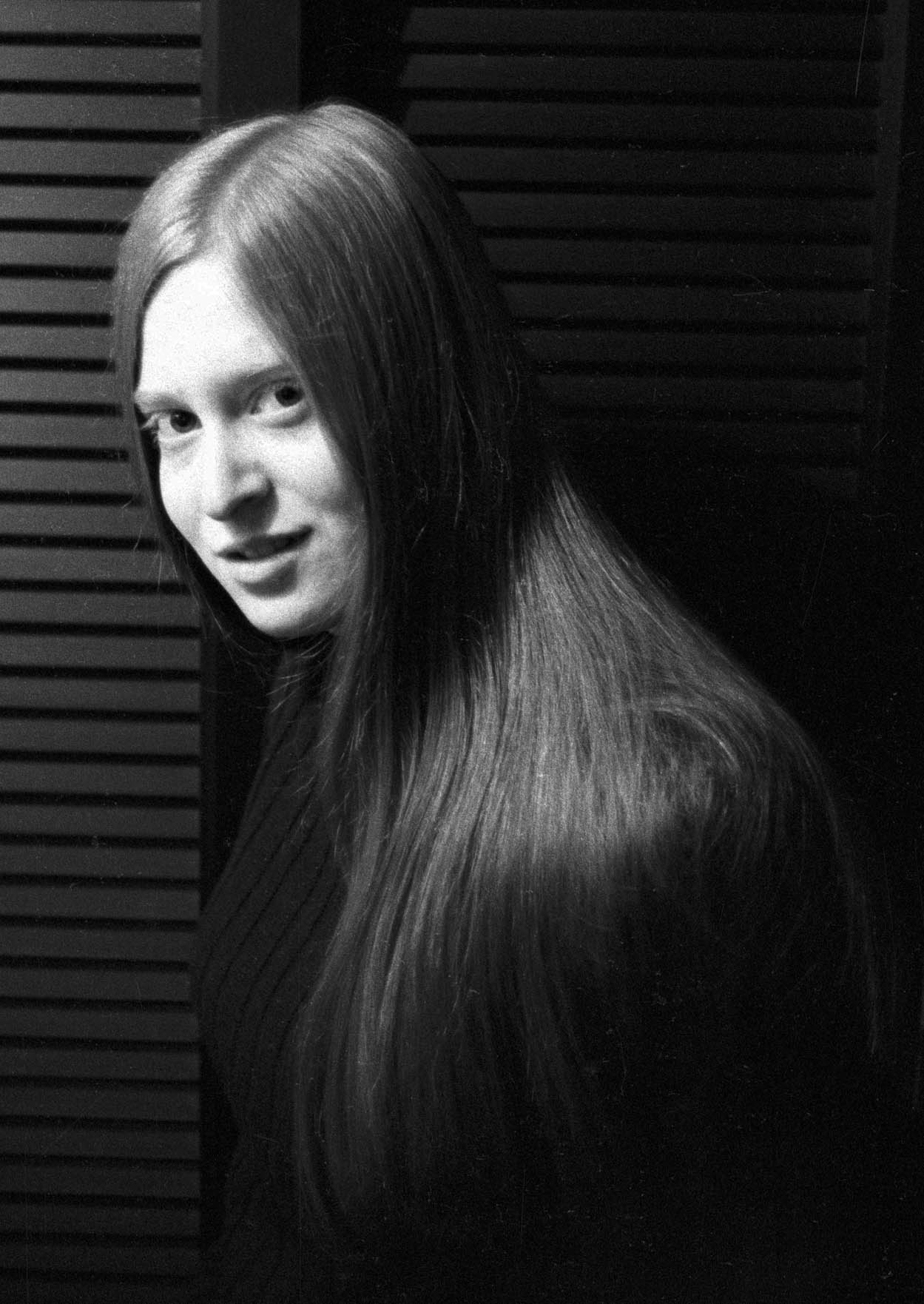 1967 in Brandeis Dorm. Photo by Walter Zimmerman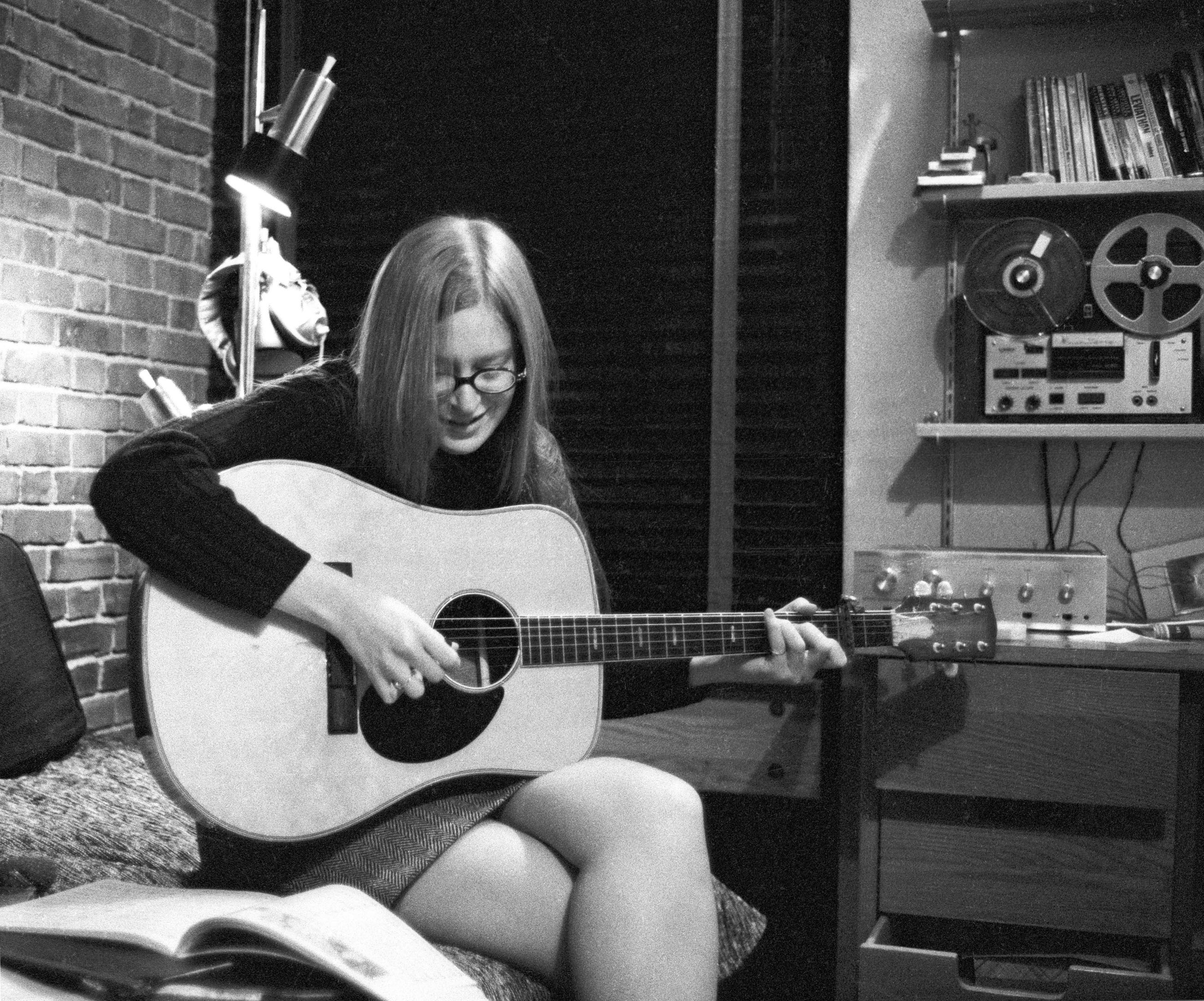 1967 in Brandeis Dorm, East, with my second guitar. Photo by Walter Zimmerman
note Dynaco SCA-35 that I built from a kit and customized. That, headphones, and tapedeck were for Music 1 with the great Leo Treitler.

1967: Carol Richman taken with the loan of Wally Zimmerman's Miranda Sensorex.
1967:
Janet Lehr with light sphere taken with Wally's camera.

1967: Janet Lehr drawing of me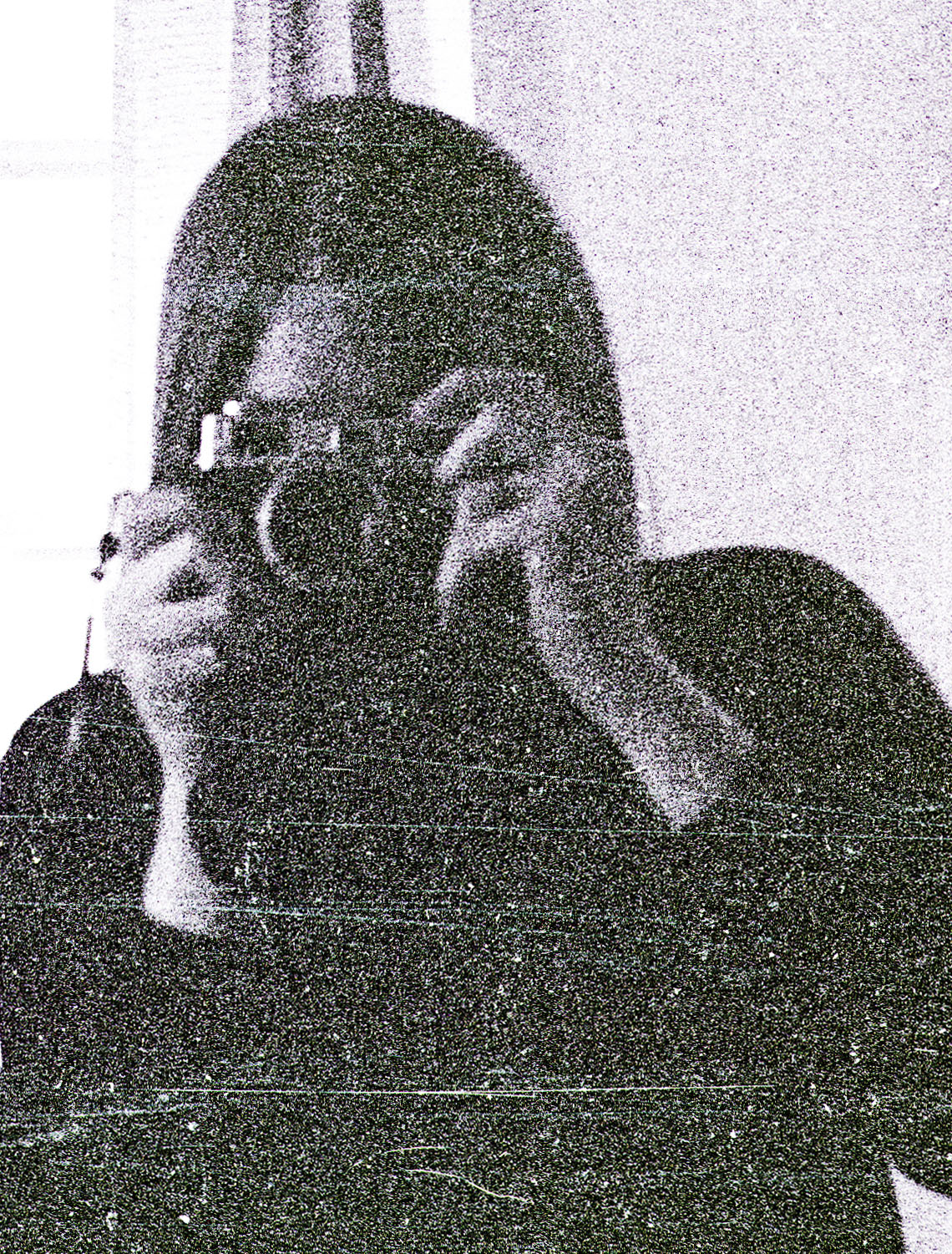 1968: Bob Rosner loaned me a camera

1969 March: BTS with new camera, a Miranda Sensorex
June 8, 1968 Vietnam Commencement

February 1969: First Miranda Roll: Brandeis: Janet Lehr Jackel

March 1969: Roslyn Basley. It was stereo, the still-new thrill!
I was very much the stereo evangelist.

June 20, 1969: Life Magazine Brandeis Graduation
1969 Thanksgiving weekend: Ithaca, NY, chez Jackel:
Rosner drove his Volkswagon out from Cambridge through an enormous snow storm. Nick Racheotes was in the front seat and I in the back.
Rosner not only drove, but kept us entertained with happy physics stories like "What is a function."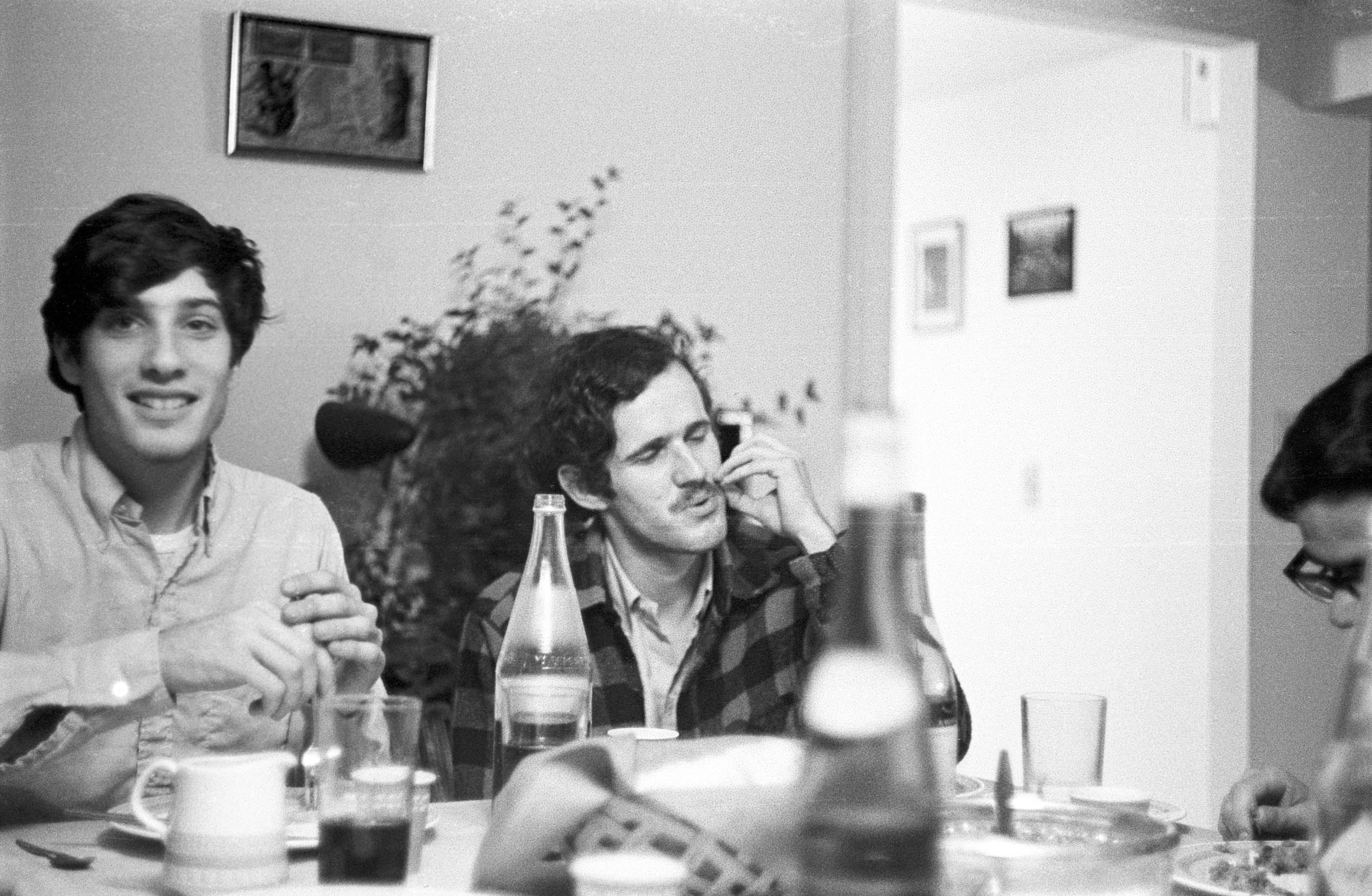 Larry Jackel & Bob Rosner & Nick Racheotes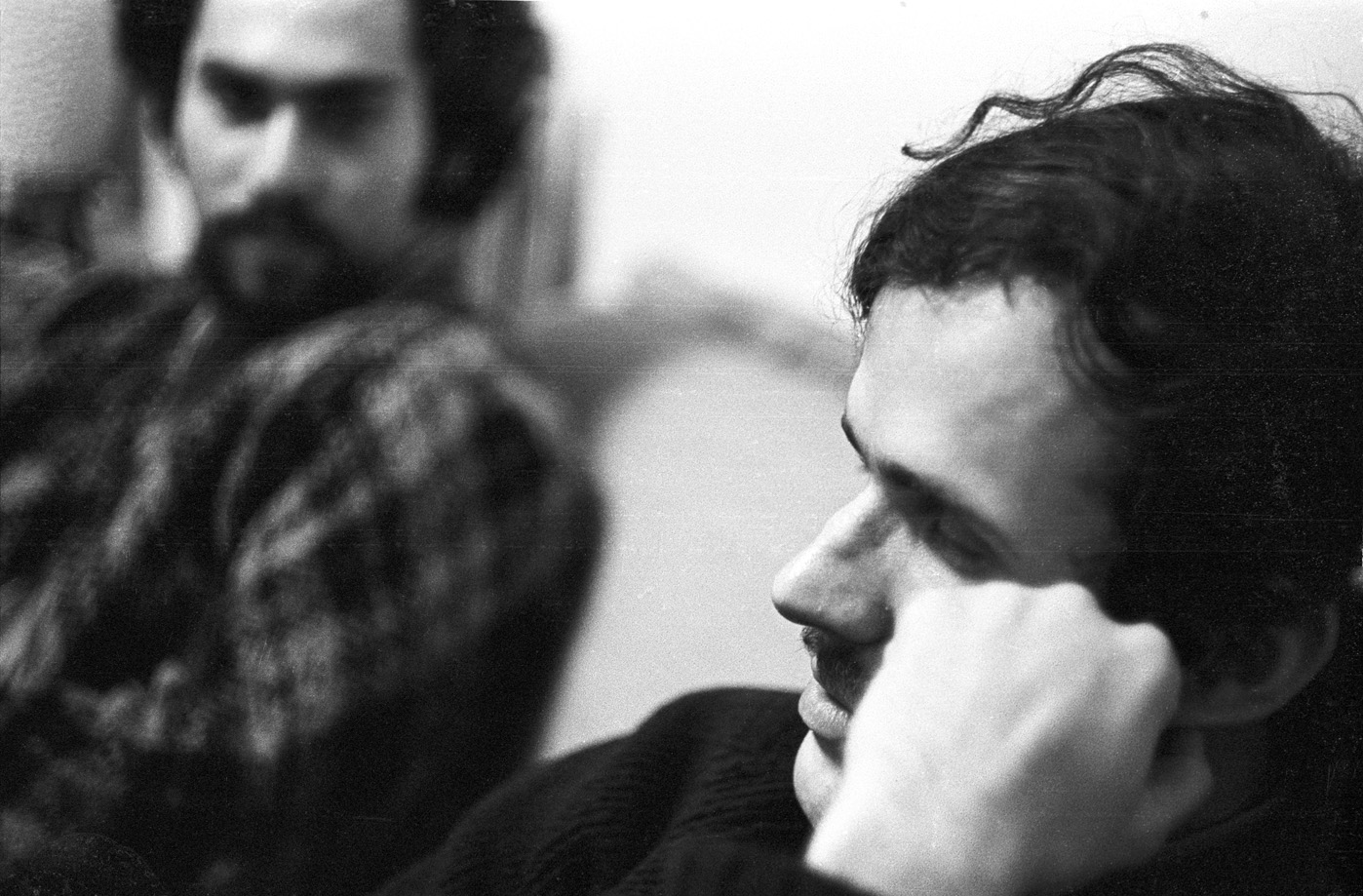 Ritchie Weiss & Bob Rosner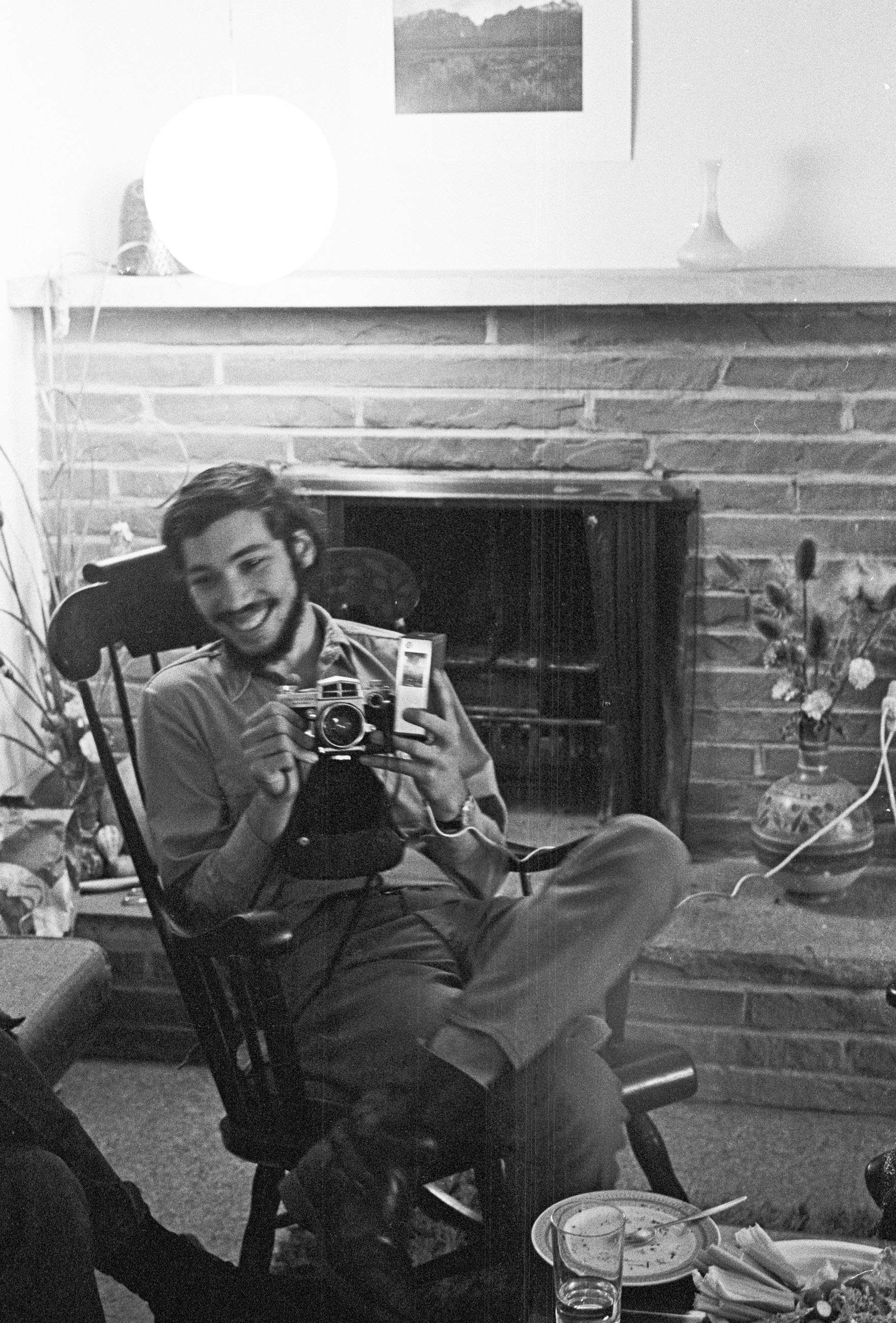 Joel Schwartz with his Miranda Sensorex.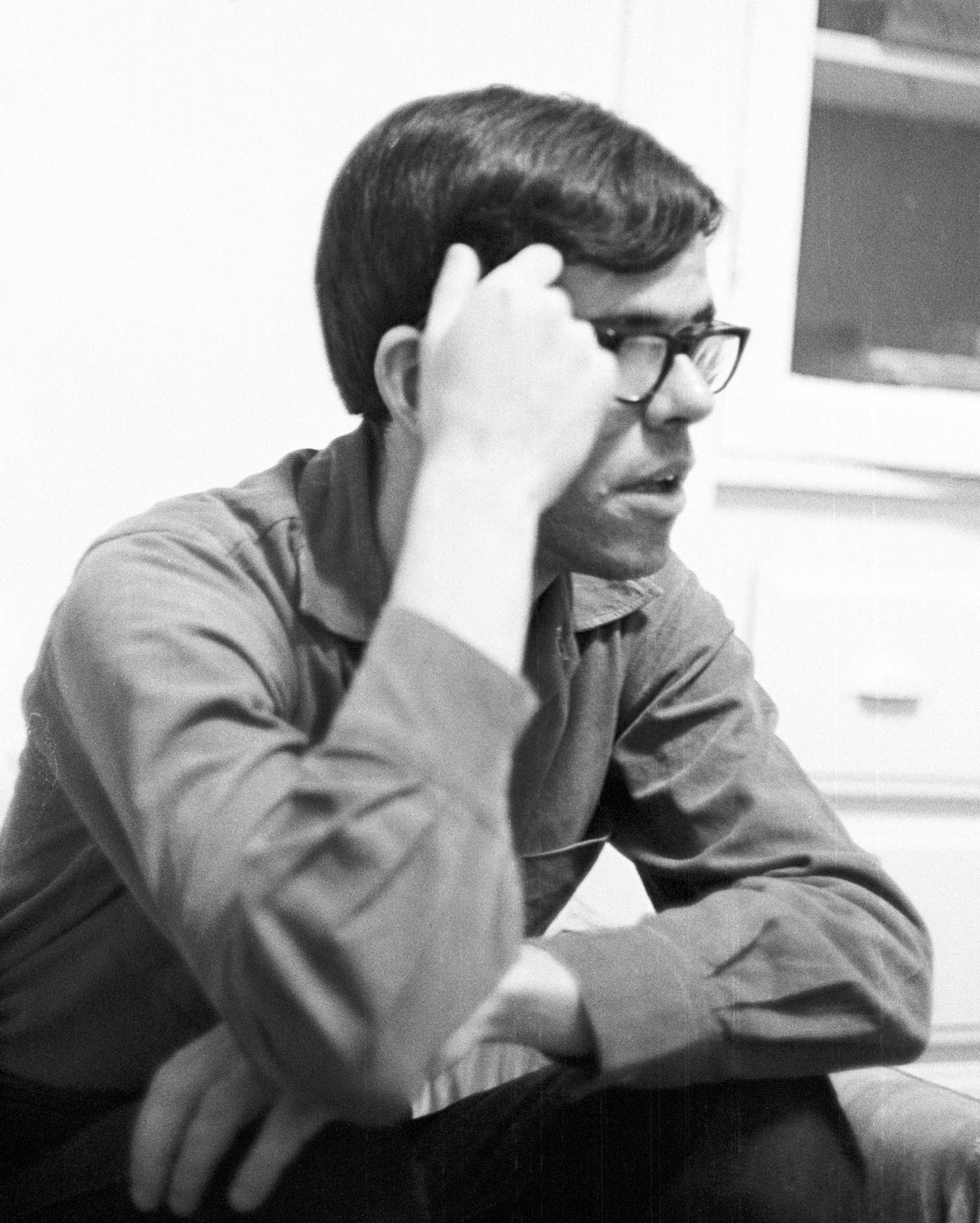 Nick Racheotes
Nick and I drove up from Boston with Bob in his Volkswagen through a fierce snow storm.
We kept Bob alert by demanding he expound on functions and their asymmetry.

October 1971: Bob and Marsha Rosner
1970 July Wally Zimmerman in Canada
the effect on the right was not done in Photoshop, but in the darkroom with a neg/pos sandwich.

1970 August: London, Ontario: Linda Leonard Zimmerman doing macramé. The poster is Nixon's the One.
Brandeis and the Berkeley Free Speech Movement

© Barbara Toby Stack