Jewish People Were Not Always Considered to be White
This page is under construction!
In the course of researching the Midda Family, part of the Altstein family from Nowy Dwor, Poland, I found this: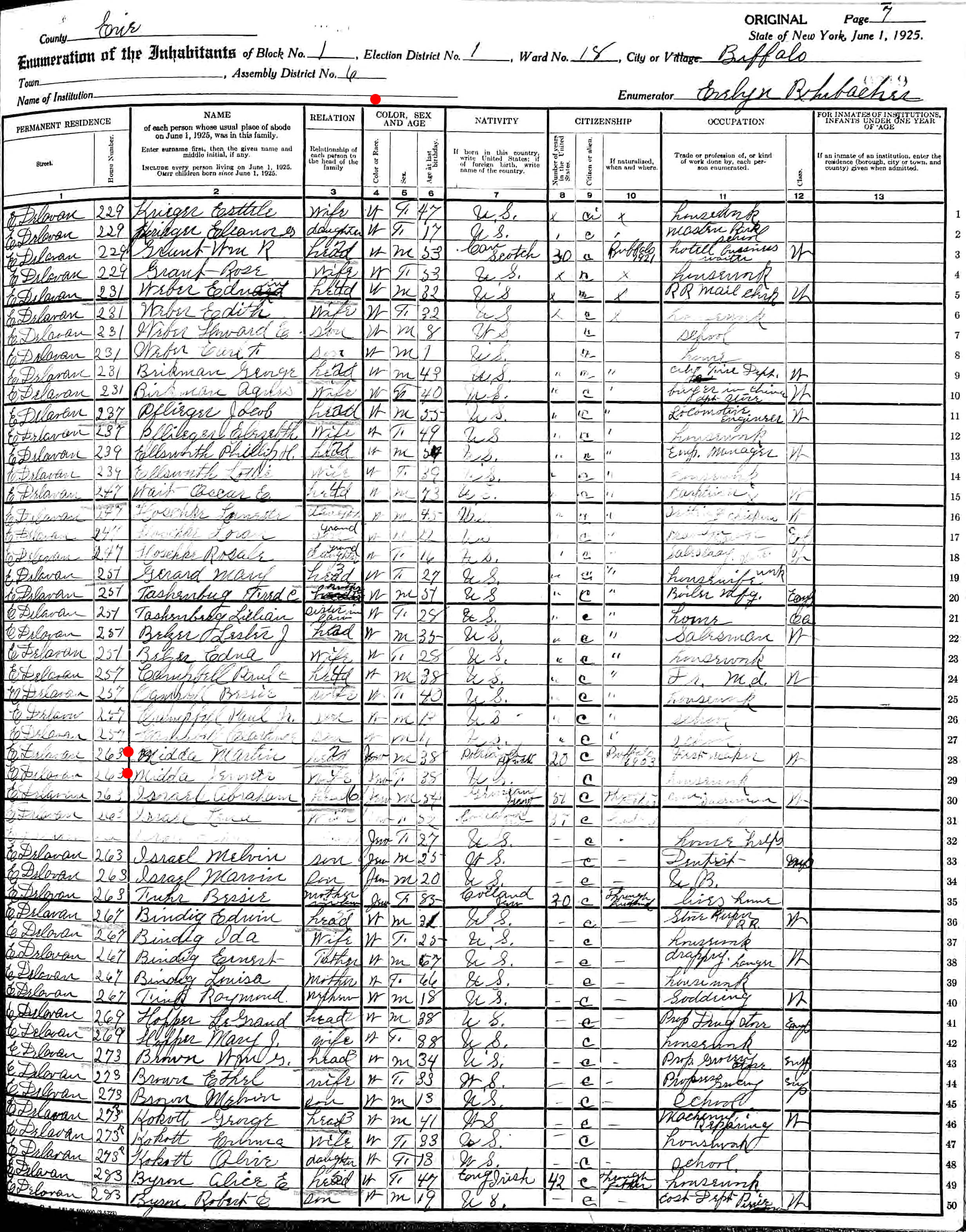 1925 NY State Census Martin and Jennie Midda, enumerated by Evelyn Rohrbacher.
In contrast, this document, same Census, same year, also in Buffalo, for Martin's brother Reuben and family: the enumerator enters "W."
By the way, I am not here arguing that Jews are white, but that we are seen as distinct. Note that other religious groupings and ethnicities are not recorded.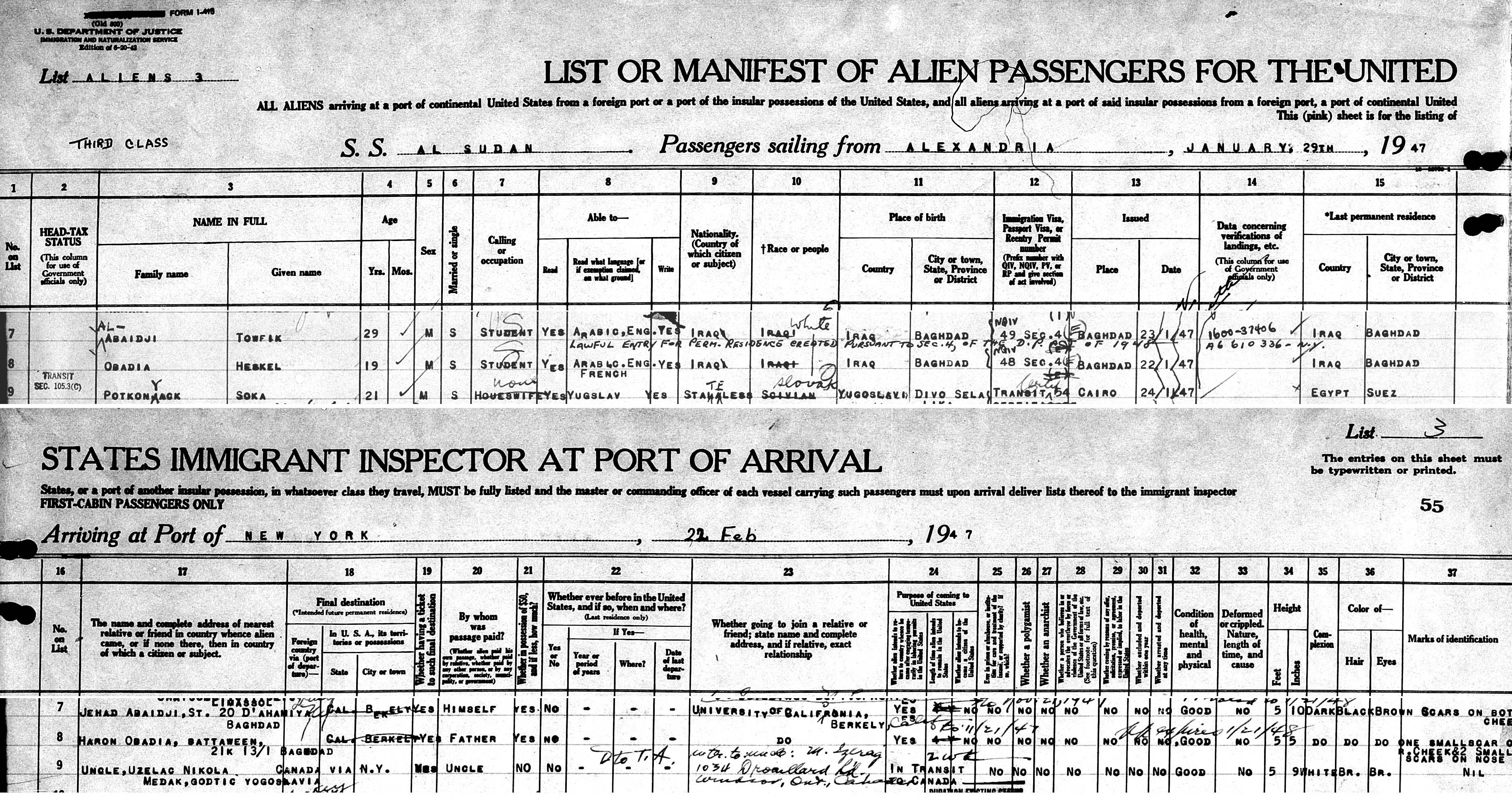 February 22, 1947: Alexandria, Egypt to NYC manifest of Heskel Obadia from Baghdad, Iraq, bound for UC Berkeley
Obadia was a Jew, which in this case rendered him not "Iraqi," but "White." Despite his dark complexion.
Notice that the person following him on the manifest was categorized "Slovak," despite a "white" complexion.