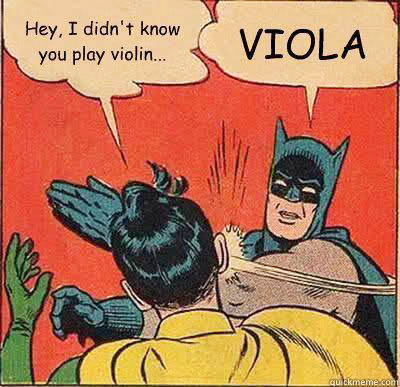 http://www.newyorker.com/reporting/2010/10/11/101011fa_fact_smith_
The New Yorker
October 11, 2010
Something Borrowed
Sweet Charity
by Zadie Smith

I met Christine at a bus stop. We both carried violas. Not just nerds but black nerds, female viola-playing black nerds. Christine was at least discreet: wasp-waisted Nigerian form neat in sensible skirt suits. I had less instinct for self-preservation. One red shoe, one white, a red shirt, a white skirt, and a red-and-white tartan beret. For this ensemble I took abuse from four Jamaican girls in the back seat who found everything I did and wore and said offensive to reason:
"BUT WHERE'D YOU GET THEM SHOES DOUGH?"
"They're two pairs. One from each."
"TWO PAIRS? THEY AIN'T PAIRS!"
"They're almost identical. It was cheap—a charity shop."
"BUT DID YOU WASH THEM DOUGH? OI I'M ARKSING YOU AQUESTION. OH MY DAYS SHE AIN'T EVEN WASHED THEM!"
One day, my skirt, for which I was too fat, freed itself from its safety pin and fell round my ankles, revealing my brother's boxers. Christine did me a great charity: she sat down beside me and began a conversation, as if I were a normal human being.
A funny sort of friendship—conducted mainly on the bus or in the viola section of the Brent Youth Orchestra, which consisted of just us two. We should have been insufferable; actually, only I was insufferable. Christine was principled and hardworking, determined to break what politicians call "a cycle of urban underachievement." Her situation was more precarious than mine; she was correspondingly less reckless. She did not spend the summer of 1992 smoking weed, practicing a signature inspired by Elizabeth I. She was always reminding me of our black-nerd goals. We would not get pregnant, we would pass our exams, we would attend university. Admire the music of Mary J. Blige but try not to live the life of Mary J. Blige.
We did our exams. We went to university. Christine fell pregnant. But she had her baby and carried on: finished her degree, qualified as a teacher, had another child, continued being remarkable. Whenever I was in England, we would meet. She told me of her grownup life, and I marvelled. I told her of my latest mishap. When I fell out of my bedroom window, when my flat burned down, when I dropped the house phone and my cell phone in water on the same day (toilet, vase), when I electrocuted myself cleaning a light switch—Christine extended me the charity of believing that it was because my mind was on higher things that I made a mess of everything else, an explanation my own family discounted circa 1987. Christine is one of many people to whom I am always surreptitiously apologizing for my obscene luck. Why do I have money when so many of my friends and family—all of whom have worked harder than I—do not?
Can't have been an easy e-mail to write. We hadn't seen each other in a long time, and she knew how it looked. She was desperate: a housing-related debt that was making life as a single working mother untenable. Methodically she laid out the rent arrears, the rate of repayment. A financial illiterate, I focussed on two sentences at the end:
This is really emotional but I have gotten this far and I know that I can do this, if someone just believes in me and trusts me. Who can I ask but you?
Not such a lot of money. No skin off my nose. Why did I make such a performance of it?
hi christine, just wondering how things are going and when we can expect our first repayment. best, zx Christine, could you please answer my previous email? i'm meeting my accountant and need to know when you're intending to start paying me back. . . . it doesn't matter if you can't start immediately, but i do need you to answer my emails and texts. thanks, zadie
I kept e-mailing. She kept not replying. Somewhere in the silence, I let suspicion breed. There should be a word that means "the fatal underestimation of another's honesty."
Christine, I'm really hoping you're stuck out of the country because of the ash cloud, because the christine i know (or thought i knew!) would never ask someone for X grand and then disappear. I don't care about the money. I just want to know you're not dead. If I have to go to your mother to ask, I'll do that. But i'd rather hear it from you. Please, if you have a moment, just drop me a quick line? It's the decent thing to do, no? love, zadie
Until this episode, I'd thought of myself as a working-class girl who'd happened upon money, my essential character unchanged. But money is not neutral; it changes everything, including the ability to neutrally judge what people will or will not do for it. George Sand: "Charity degrades those who receive it and hardens those who dispense it." Well, it needn't, but it does the way I do it.
I continued passively-aggressively texting in the middle-class tradition—to the wrong number, it turned out. And here's news: when one is turfed out of council property one does not take one's Internet connection along. The first check came quickly but sat in a pile of unopened mail because these days I hire someone to do that. Then Christine did me one more charity: she forgave me. ♦
CLASSICAL AT THE FREIGHT and Ben Simon
present
First Annual    ViolaMania*
*a celebration of viola-ness
Join us for an enticing evening of alto clef, viola jokes, and great music as we celebrate the re-birth of the Northern California Viola Society.
Watch our "viola progressive" onstage, the Bay Area's great professional violists performing as solo, duo, trio, etc. followed by an attempt to set a new Guinness world record for the largest viola ensemble ever.
Violists – please bring your axe, your copy of the Telemann viola concerto and join us!
There will also be a viola orchestra accompaniment for players who don't know the concerto yet.  All levels welcome, even non-violists!!!

Advance tix; $8.50   Door tix:  $9.50
Members of AVS/NCVS get in FREE!!!  This is a fundraiser for the Northern California Viola Society.
6:30 Noshies, read some chamber music in the lobby and Meet, Greet, Eat, and Play
7:30 Concert and Telemann extravaganza
When:  August 30, 2010
Where: Freight and Salvage
2020 Addison Street
Berkeley, CA 94704
510-548-8100
News from the String World
ViolaMania! Players Will Attempt World Record
With the intent of setting a world record, violists of all stripes will take the stage at the Freight & Salvage Coffeehouse in Berkeley, California, to perform the Telemann Viola Concerto in G major on August 30 during the ViolaMania! concert. Co-coordinator Ethan Filner, president of the Northern California Viola Society and violist of the Cypress String Quartet, hopes the concert will draw more than 100 violists on top of the 19 featured performers. Though the NCVS was unsuccessful at attracting a judge from Guinness World Records, it will carry on with its mission. Filner has shared a link to the score here for those who want to take part, and adds that the 8 pm concert will be preceded by a viola jam session and potluck at 6:30 pm. Also, a violist with said instrument in hand will receive a $1 off admission at the door. Learn more at the Northern California Viola Society's Facebook page or at Freight & Salvage's website.

http://www.sfgate.com/cgi-bin/article.cgi?f=/c/a/2010/08/26/DDOU1F137F.DTL
San Francisco Chronicle
Thursday, August 26, 2010
Violamania at Freight & Salvage in Berkeley
Joshua Kosman, Chronicle Music Critic
What do you get if you pack dozens of violists into a single performance space? Well, maybe a bit of overdue respect.
That, anyway, is the hope lurking behind Violamania, a celebration of the most maligned - or at least overlooked - member of the orchestral world.
The event, which will inaugurate the San Francisco Chamber Orchestra's new classical concert series at Freight & Salvage in Berkeley, is designed to bring together the Bay Area's far-flung violists and viola aficionados for one single-instrument blowout. Even the "orchestra" assembled for the evening is a viola-only affair.
"Look, if someone wants to bring a cello and play along, we won't turn them away," said organizer Ethan Filner, 34, the violist of the Cypress String Quartet. "But the idea here is viola power."
Violists could maybe use a little ego reinforcement. They're relegated to the interior lines of the string section, denied their rightful share of solo assignments and made the butt of a steady stream of viola jokes, few of them witty enough to warrant the name.
Monday's event is designed to strike a blow - albeit a mellow and mild-mannered one, in true viola fashion - against that state of affairs. Part concert and part jamboree, it's also meant to mark the rebirth of the Northern California Viola Society after several years of dormancy (members get in free).
Plus, there's a record at stake. Members of the New Zealand Viola Society claim to have had 150 violists participating in a recent shindig, and Filner is hoping to shatter that number.
He describes the program as a "viola progressive," beginning with a Bach solo played by Sharon Wei and proceeding through an all-viola duet, trio, quartet, quintet and octet. The quartet, by the minor 19th century Austrian composer Max Ritter von Weinzierl, will feature violists from four of the Bay Area's leading string quartets: Paul Yarbrough of the Alexander Quartet, Jodi Levitz of the Ives Quartet, the Del Sol's Charlton Lee and Filner himself.
But the climax will be a performance of Telemann's G-Major Viola Concerto, which Filner describes as "a wonderful standard student piece that everybody knows or should know."
They'd better, because the solo part will be played in unison by every viola-toting musician in the hall (any patron showing up with a viola gets $1 off the admission price). The first of the concerto's two cadenzas will be played by Madeline Prager, while the rights to the second will be awarded through a silent auction.
"There's going to be a mix of teachers, students, freelancers, professionals and viola-loving amateurs," said Filner. "The idea is to reach out and make a big splash, and to make it fun for people at all levels."
Still, the question remains: What is it about violas - and violists - that makes them different?
"There's something about being in the middle of things rather than the soloist on top, or the person responsible for the foundation of the harmonies. We're not blasting our brains out like wind players, or banging away like the percussionists. We're chameleons - we're able to fit in better."
And the jokes?
"The funny thing about violists is that you've got all these jokes where the person gets it wrong. But in real life, somehow too often, people live viola jokes.
"I know I sometimes space out in rehearsal, and then when someone says, 'Let's pick it up at measure 88,' I'm the one who says, 'Wait, what?' But it's not because I'm a violist - it's because I'm me.
"Hopefully this won't be one big viola joke, where only three people show up. Everyone else will be like, 'Freight and where?'"
Violamania: 8 p.m. Mon. Freight & Salvage, 2020 Addison St., Berkeley. $8.50-$9.50. (510) 644-2020. www.freightandsalvage.org.
E-mail Joshua Kosman at jkosman@sfchronicle.com.
This article appeared on page F - 2 of the San Francisco Chronicle © 2010 Hearst Communications Inc.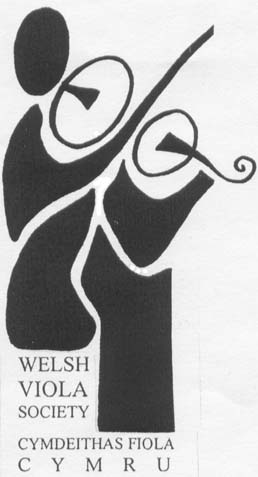 Northern California Viola Society on Facebook