Welcome friends and family!
Note: Best, most up-to-date Contents
Stack


Oldstein


Thorner


Nelson, Shlager, and (maternal) Yecht


Стасіовичь, Stasiovich, Poland; Stackowitz, Stachowitz, US
אלטשטיין, Altsztejn, Nowy Dwor, Maz., Poland; Oldstein, Altstein, Aldstein in England; Stone in Canada
חשאןסטאווסקי, Chshunstofsky, Poland
Lokacze, Volhynia, Ukraine
also: Zlotnick, Slotnick, Marcus, Helfeinbein, Nusanovichov, Pokornyj, etc.
also: Pincus, Drozdowicz, Supovitz, Waldman, Dultz, etc.
also: Toronchek,
also Resnick, Robinson, Cook, Chandler, Filler, Schiff, Lapides, Cahn/Cohen, Rokeach, etc.
My paternal grandfather
Isaac Stasiovich Stachowitz
(1875-1948)
My paternal grandmother
Ethel Oldstein Stackowitz
(1872-1949)
My maternal grandfather
Abraham Thorner
(1887-1941)
My maternal grandmother
Rebecca Nelson Thorner
(1891-1945)
Isaac's mother was Sarah/Sura Krajna/Krydl Zlotnicka/Slotnick
Ethel's mother was Frida Rifka Pincus
Abraham's mother was Glicke/Gussie Teronchek
Rebecca's mother was Taube Tobie Yecht


Find


Find


Find




Find

Genealogy

Genealogy


Matrix

Geography



Female
Lines

Stories

Stories

Stories

Special
NOTE:

almost all the images I post are larger than they seem and you can zoom in.
In rectangles where you see little red dots you can click to see pdf genealogies (large files). Many more collateral genealogies at above links.


updated 9/9/2018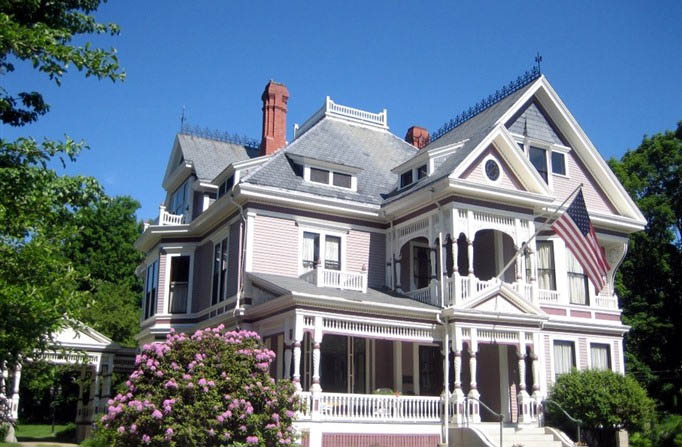 Angel of the Berwicks, North Berwick, Maine
When I was a child my family would drive past this magnificent Victorian while driving from NH to Maine
I once declared that I planned to buy the house and move all my relatives into it.
It is no wonder that my website has many, many rooms.
San Francisco Bay Area Jewish Genealogical Society
1906 Cowen Report on Immigration Travel section transcribed